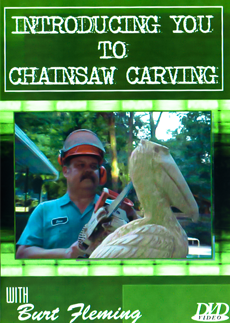 Beginner
With Burt's help, anyone can learn to carve with a chainsaw. Learn the basics of beginning chainsaw carving from master carver Burt Fleming. In this first video, Burt walks you step by step through three simple projects designed to boost your confidence and teach you the fundamental skills of chainsaw carving. Also included are tips on selecting and maintaining tools, as well as safety.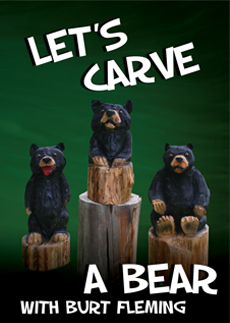 Intermediate
Burt's back with this confidence booster. YOU can carve a bear with these easy step by step instructions. Intended for beginning to intermediate carvers, project includes instructions for three bears; sitting, standing, and coming out of a stump. Burt takes you from bare wood to painted bear. Safety tips included. Get out your chainsaw and rev it up! Before long, you'll have these three bears smiling back at you. Uses chainsaws and sander.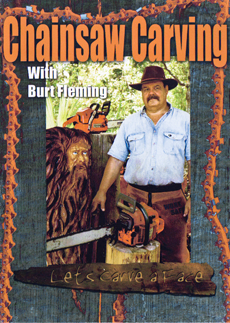 Advanced
YOU can succeed at chainsaw carving! In this project, Master Carver Burt Fleming takes you step-by-step through the process of carving a face. From choosing the wood to preserving your finished piece, you'll learn how it's done. Project is intended for intermediate to advanced carvers and uses chainsaw and various small power and hand tools.